Spectrum Homes, Inc., Northern Virginia based company, has been building a reputation for quality since 1989, one home at a time. This dedication to customer satisfaction has defined Spectrum as a premier home builder and remodeler in Northern Virginia.
Carrying on a family tradition, Kevin Goode has more than 30 years of education and experience in the building industry, gaining valuable experience working with his father and uncle. Kevin has put his personal stamp on each home Spectrum has built or remodeled. Owners Kevin and Kathy Goode strive to provide an environment where the needs and desires of each client can be addressed and turn their vision into reality.
From your very first meeting with Spectrum you will experience the enthusiasm of this husband and wife Owned company. Spectrum's objective is to offer quality building products and practices that exceeds industry standard. There are no gimmicks with Spectrum Homes, Inc. It is truly a company where integrity meets design.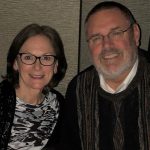 Spectrum Custom Homes came highly recommended by our architect for a 600sf in-law suite addition for my mom. We found that Kathy and Kevin have excellent crews that support their projects. Extremely important to us was they were transparent, problem solvers, and very attentive to any issues that arose. Everyone we encountered during the construction were professional, had the knowledge and expertise to get us through the challenges that come with any home addition project.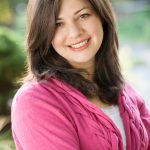 Kathy and Kevin remodeled my basement last year, a multi-functional space that serves as my home office, photography studio, library, in-law suite, and recreational room. Suffering from leaks and mold damage, they worked tirelessly to restore my living space, both inside and out, to create a comfortable atmosphere for my family and me to live, work and entertain. I appreciated their personal attention to every detail and "can do" attitude toward my every request. Together, we worked as a team to resolve numerous design challenges and bring my vision to reality. I couldn't be happier with the end result!
Spectrum Homes has created a beautiful bathroom for us, converting one large bath into two modern private bathrooms. The area was a challenge but their design and layout created two baths offering privacy and convenience with updated fixtures and beauty, and most of all, affordably. It was a real pleasure working with Kathy and Kevin.