We love our customers.
Each client has their own unique needs and we're so glad to get to know them.
We thank you each client for giving us an opportunity to personalize your home and turn the project to something that you cherish for many years to come.
Thank you from the bottom of our hearts.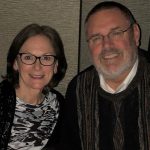 Spectrum Custom Homes came highly recommended by our architect for a 600sf in-law suite addition for my mom. We found that Kathy and Kevin have excellent crews that support their projects. Extremely important to us was they were transparent, problem solvers, and very attentive to any issues that arose. Everyone we encountered during the construction were professional, had the knowledge and expertise to get us through the challenges that come with any home addition project. Most importantly, they managed to meet all of our needs, my mom is thrilled in her new space and they stayed with-in our budget. We highly recommend them.
---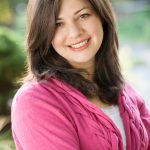 Kathy and Kevin remodeled my basement last year, a multi-functional space that serves as my home office, photography studio, library, in-law suite, and recreational room. Suffering from leaks and mold damage, they worked tirelessly to restore my living space, both inside and out, to create a comfortable atmosphere for my family and me to live, work and entertain. I appreciated their personal attention to every detail and "can do" attitude toward my every request. Together, we worked as a team to resolve numerous design challenges and bring my vision to reality. I couldn't be happier with the end result!
---
Spectrum Homes has created a beautiful bathroom for us, converting one large bath into two modern private bathrooms. The area was a challenge but their design and layout created two baths offering privacy and convenience with updated fixtures and beauty, and most of all, affordably. It was a real pleasure working with Kathy and Kevin.