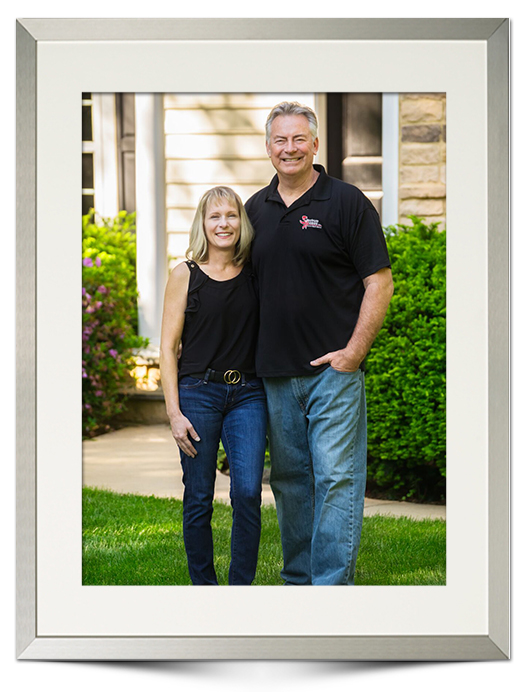 Spectrum Homes, Inc. has built a reputation for quality since 1989. Dedication to customer satisfaction has set it apart as one of the premier custom home builders and remodelers in Northern Virginia.
Carrying on a family tradition, Kevin Goode has more than 30 years of experience in the building industry, gaining valuable skills working with his father and uncle. Together with his wife, Kathy, the Goodes work side by side with their clients, putting their personal stamp on every home Spectrum has built or remodeled.
For the Goodes, quality workmanship and customer satisfaction are more than just a company creed – it's a matter of family pride. Spectrum Homes delights in making its customers happy. Kevin and Kathy achieve that goal by getting to know their clients before the work begins. Personal attention, using their creative eye for detail and a free exchange of ideas with the client are the key to achieving optimal results.
Call them today to help make your vision a reality!